The family escaped revolutionary Russia from Riga to Berlin on Dec. 28, 1918. That way she was able to escape the consequences of the Bolshevik Revolution. Already in 1919 she studied at the Weimar Art University, and was student in the art class of German-Jewish sculptor, Prof. Richard Engelmann(1868-1966).
In 1922 she got a divorce from her husband, because she saw no future with him for her artistic carreer. The following decade till her death was filled with activities, urges to create and social and cultural engagements.(
source
)
Pair of young rabbits sculpture made in ceramic by Harriet von Rathlef-Keilmann
executed
in
porcelain
by
Rosenthal
Selb
, 1921
Harriet von Rathlef-Keilmann into her Sculpture Workshop
in Berlin-Schoeneberg, 1929 and a wooden Sculpture:
"Lovers", Berlin, 1927
Before that she received, on the recommendation of Walter Gropius, a tuition-free place at the school. But since her Professor Engelmann, together with some other old professors withdrew from the Bauhaus, she also left with them. In the year 1923 she went to Berlin-Charlottenburg. She moved there into an attic atelier of a large house with a garden, in the Kantstrasse 77.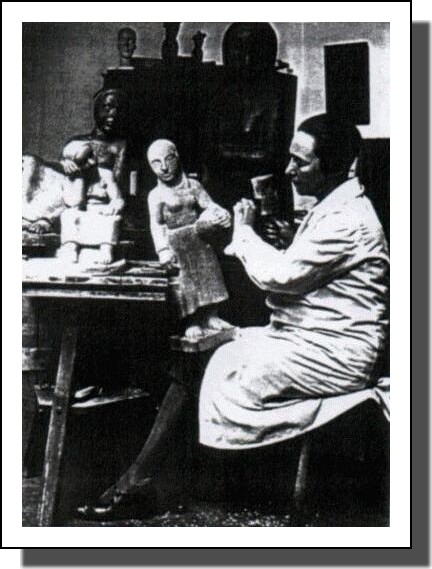 Harriet sculpting " Mädchen mit Ball" in her atelier. 1932
.(
source
)
This place became her starting point for her new artistic work, with taking part in exhibitions in many cities.(
source
)
Click
on this photo" Sitzendes Mädchen"(
"Sitting girl")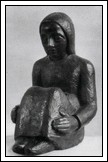 to see the lost artworks from Harriet.
Some of her sculptures and grafiks were served by her two daughters Monika and Liselotte and by some artist friends after her death. Some were sold by the bailiff (Gerichtsvollzieher), cause Harriet had
Rent arrears. After Jan. 30, 1933 she
could
n't sell her
works of art
.
She
was
also expelled from
the
Association of Berlin
female artists
,
because of her
Jewish ancestry.

She also was a
writer and illustrator of children's books
and painter.


Rathlef became a major proponent of Anna Anderson's claim to be Grand Duchess Anastasia Nikolaevna of Russia. She befriended the claimant and wrote a series of articles about her.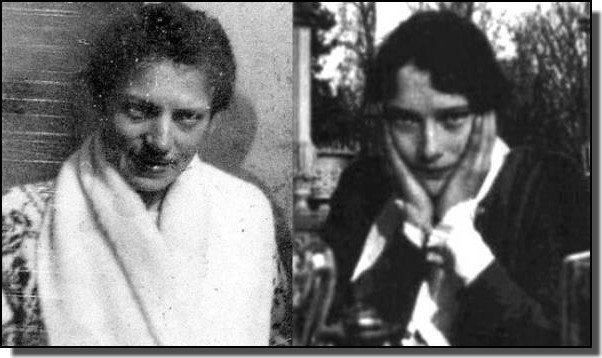 Anna Anderson (Left) with Harriet Rathlef Keilmann in the mid 1920s
(
source
)


The false Anastasia and Harriet at the Mommsen-Sanatorium in Berlin, 1925 (1926?) and
at the door of a Hotel in Lugano

Harriet Ellen von Rathlef-Keilmann and a wooden sculpture "
lying girl", 1928 Berlin
Photographed in Berlin around 1927/1928
Harriet had

all the time

trying

to hide

her

Jewishness

.

In 1925, she

even

went

on

to the Catholic Church

.

It

did not help

her

.

The manager

of the apartment building

Count von Dellinghaus, where she had

her studio,

came

from Latvia and

knew her

family

.

Other

Baltic

emigrants who had

close contacts with the

Nazis

knew

the

family

Keilmann

and

knew

of

their

Jewish roots.


Alarmed by the political developments in Nazi Germany, Rathlef hoped to leave the country. Before she could make definite plans, Rathlef died in Berlin on 1 May 1933 of a burst appendix.(
source
)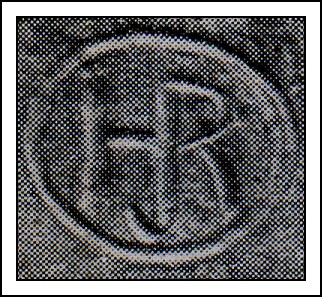 Mark on Harriet's sculptures





Photos and info submitted by Robert Dupuis,
Harriet Ellen von Rathlef-Keilmann's
greatnephew. Germany
Done in November 2012 by Christine Usdin