О родившихся в Риге в 1863 г.


Births in Riga in 1863.
Naissances a Riga en 1863.

from this site Translitteration and translation made by Christine Usdin
.email me


Sign the Guestbook




View the Guestbook





If you find these translations useful please contribute to my expenses

To find a name,press CtrlF
All the dates are from the Julian calendar.Add 12 days to find the date on the Gregorian calendar(Western calendar)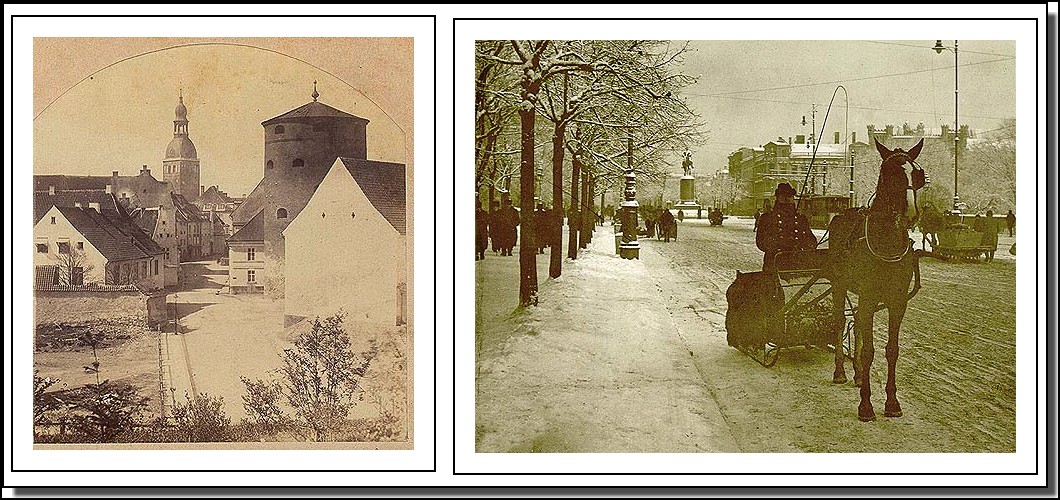 Left: one of the oldest photo of Riiga, taken in 1860 from the Bastion hill.
Right: Alexander st, now Brivibas iela


Rabbi : Dr.Abraham Neumann (director of the first Jewish school in Riga). He was born in Geroldshausen, Germany in 1809 and died in St Petersburg in 1875. His wife Mina, born Getz died on 22/01/1860 at the age of 45.

The 1863 records are in German.



Page

Record
N°
Female

Record


N°
Male

Place

Year

Date of birth

Date of circumcision


xxxxxxxxxxxxxx

Surname
Surname
in
cyrillic
Given name
Father's name
Father's patronymic
Occupation of the father


xxxxxxxxxxxxxxxxxxxxxx

Father's place


of registration


xxxxXXXXXXXXXXXxxxxxxxxxxxX

Mother's
surname
Surname in cyrillic
Mother's
first name
Mother's
patronymic
Mother's place
of registration


xxxxxxxxxxxxxxxxxxxxx

Officiant


xxxxxxxxxxxxxxxxxxxxxxxxxxxxxxxxxxxxxxxxxxxxxxxxxxxxxxxxxxxxxxxxx

Comments

5
1
Riga
1863
26/12/1862
2/01/1863
MOSERICHIN

МОЗЕРИХИН

Samuel- Josel
Khaim
not stated
Soldier

Riga
Not stated
-
Tzivja
Nathan

not stated
The Rabbi's assistant Zalman RIVKIND from Byeshankovichy, Vitebsk gub
-
2
Riga
1863
27/12/1862
3/01/1863
GRINWALD

ГРИНВАЛД

Abram- Mozes*
The late Hirsh
not stated
-

Shaulen( Šiauliai, Lithuania)
SHER
ШЕР
The widow Revecca
not stated

Shaulen( Šiauliai, Lithuania)
The soldier Khaim Rubin
Abram- Mozes SHER died on 1/02/1863. Rebecca SHER was the wiodw of Hirsh GRINWALD from Mitau
3
Riga
1863
1/01/1863
8/01/1863
BLANKENHEIM

БЛАНКЕНГЕЙМ

Jakob- Behr
Abraham- Juda
Aron
-

Riga
Not stated
-
Khana- Pessa
Hirsh

not stated
The Rabbi's assistant Zalman RIVKIND from Byeshankovichy, Vitebsk gub
-
144 birth records

.


To see more, Please contribute





If you wish to contribute, click here

Then I shall send you all the links of my translations of the Latvia Rabbinate Vital Records and, then all the updates( One or two a week)