The Riga Rabbinate vital records

Метрические книги раввинатов Латвии

תיעוד שנעשה על-ידי רבנים והנמצא בריגה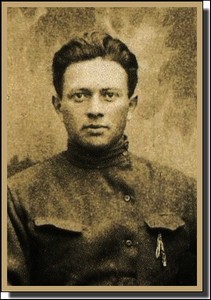 My Grandfather Zalman- Eliokim Usdin,
born in Vishki, Vitebsk gub.( Russia) in 1889.
Died in Paris, France in 1971.
WW1( click to see his Identity Card)
Translitteration and translation from Russian made by Christine Usdin..
email me
My site
Data presented here comes from
Raduraksti
For the people who don't subcribe to the Lavia SIG, please email me your email address, if you want to be put on the email mailing list and also

receive updates

.


The translations of the records are available only by contributors

1897 Census:
* Vishki
* Dvinsk ( complete)
*

Riga

( work in progress)


Lifland( Riga district) records from 1867 to 1895:
Translation
The Vital Records

In italic and bold: translated records
AIZPUTES( HASENPOTH)
BAUSKAS
DAUGAVPILS
GLAZMANKAS
GRĪVAS
-
Le destin tragique de Genoch Dumesh a Vishky en 1941 et le journal de guerre de Kurt Marien
( in french)
-
The tragic fate of the Genoch Dumesh in Vishky
in 1941 and the war diaries of Kurt Marien
( in english)
- The incredible story, that happened to me with the Rabbi of Kazan, Russia, Rabbi Gorelik, the Grandson of the late Rabbi Nathan Barkan of Riga.
Watch
here
.